Projects in the pipeline of strategy to 2025
To boost production, the Company has launched a large-scale investment programme.
The investments will focus on efficient and flexible hi-tech facilities based on the best available techniques, including the advanced solutions offered by Samoilov Scientific Research Institute for Fertilizers and Insectofungicides (NIUIF), one of the world's leading specialised R&D centres, as well as a variety of other digital and innovative solutions. The green light will only be given to projects with an IRR of above 20%.
Targets by key assets
Cherepovets site development
Volkhov branch development
Balakovo branch development
GOALS
Increase nitrogen fertilizer output, launch manufacturing of semi-finished products to ensure food security
Launch MAP production mainly for export markets
Launch NPK(S) production mainly for the domestic and European markets
DEADLINE
2019–2020
2021
2022
KEY TARGETS

+1,100 kt of sulphuric acid

+150 kt of ammonium nitrate

+300 kt of ammonium sulphate

+2.3 mt of additional rail infrastructure capacity

+840 kt of fertilizers
+1,100 kt of fertilizers
CAPEX, USD mln USD
389
430
240
EBITDA impact per year, USD mln
60+
90+
50+
WACC, %
11
11
11
NPV, USD mln
265
173
143
IRR, %
20+
20
20
Increasing sales in priority markets
PhosAgro's strategic goal is to increase sales in its strategic markets: to 3.7 mt in Russia and CIS, to 3.5 mt in North and South America, and to 3.1 mt in Europe by 2025, by strengthening its position as a producer of fertilizers with minimum heavy metal impurities amid toughening of the EU cadmium regulations.
To deliver on this goal, the Company plans to:
expand its network of regional sales offices, set up new partnerships, and promote its products, including through "green" labelling, which has been allowed under the new EU rules
increase product offering from 39 fertilizer grades in 2018 to 50 by 2025, including new highly effective grades with bioadditives.
Increasing sales
DOMESTIC MARKET
Retain the current market share in phosphate and complex fertilizers, increase sales in the nitrogen segment
Enter the related products segment (CPA, seeds, feed additives), if the pilot is successful
Develop the service model and distribute agricultural equipment, if the pilot is successful
Potential effect of developing the service model on EBITDA: USD 40–150 mln per year

Effect based on McKinsey estimates.
INTERNATIONAL MARKETS
Identify priority markets based on the Company's potential competitive advantages, market liquidity, and netbacks
Maintain direct sales at no less than 90%
Ensure considerable growth in Eastern Europe and the Balkans. Achieve slight increase in sales in the Western European market (France, Germany). Open new offices, lease warehouses, engage in proactive agricultural marketing
Grow sales in Latin America in line with the market growth, consider options of diversifying distribution channels in Brazil, establish partnerships with local distributors, launch agricultural sites, lease warehouses
Ensure presence in the spot markets in North America, Africa, and Asia
Potential effect on EBITDA – USD 85 mln per year

Effect based on McKinsey estimates.
Flexibility of production lines enables the Company to switch between all types of fertilizers quickly and cost efficiently, and to fully meet demand for the highest-margin complex fertilizer grades.
Increasing the share of innovative products
Increase the share of special and innovative fertilizers (UAN with micronutrients, urea with inhibitor, tailored complex and water-soluble fertilizers)
Launched the Research and Innovations Centre with legal form and operational model finalised
Explore the biostimulants segment, create pipeline of ideas for further consideration
Roadmap for the strategy to increase sales: the Russian and CIS market
Boosting logistics efficiency
The Company plans to focus on expanding the capacity of its own rail infrastructure, growing and upgrading the railcar fleet to reduce transport costs, developing the port infrastructure, and streamlining the distribution of commodity flows between ports.
EXPANDING RAILCAR FLEET
An increase in the share of in-house mineral hoppers will help the Company substantially cut the share of third-party rolling stock and reduce operating transport costs associated with delivery (use of third-party cars is 40% more expensive than operation of in-house rolling stock).
The main reason behind the purchase of tanks for liquid sulphur is the necessity to guarantee continuity and safety of these indispensable feedstock supplies and optimise associated transportation costs.
Cost-cutting was also the main rationale behind the decision to buy gondola cars, as they offer significant benefits for transport operations within a distance of 500 km and streamline deliveries to the Baltic states.
DEVELOPING RAIL INFRASTRUCTURE
DEVELOPING PORT INFRASTRUCTURE
Once completed, the initiatives included in the port strategy will provide Apatit with access to transshipment capacities up until 2030 and help significantly reduce selling expenses associated with the transportation of export supplies:
Ust-Luga
PhosAgro and Ultramar, a Russian freight forwarder shipping mineral fertilizers in containers, signed a long-term contract on the transshipment of PhosAgro's mineral fertilizers through a new terminal at Ust-Luga. The transshipment of PhosAgro's products through the Ultramar terminal is scheduled to begin in the second half of 2020.
Murmansk
PhosAgro signed a memorandum of cooperation with Infotech Baltika concerning the construction of a specialised marine terminal for the transshipment of mineral fertilizers and apatite concentrate at the seaport of Murmansk. The ability of the terminal, which is currently under construction, to receive large Panamaxclass vessels will improve the economic efficiency of sea transportation through the northern territories, while the proximity of the terminal to the Company's production assets will streamline the railway logistics for transshipments. The new port capacities will handle approximately 3.5 mtpa of fertilizers.
SUSTAINABILITY PROGRAMMES
The Company is a member of the Safer Phosphates alliance, which seeks to address the issues of environmental contamination by heavy metals.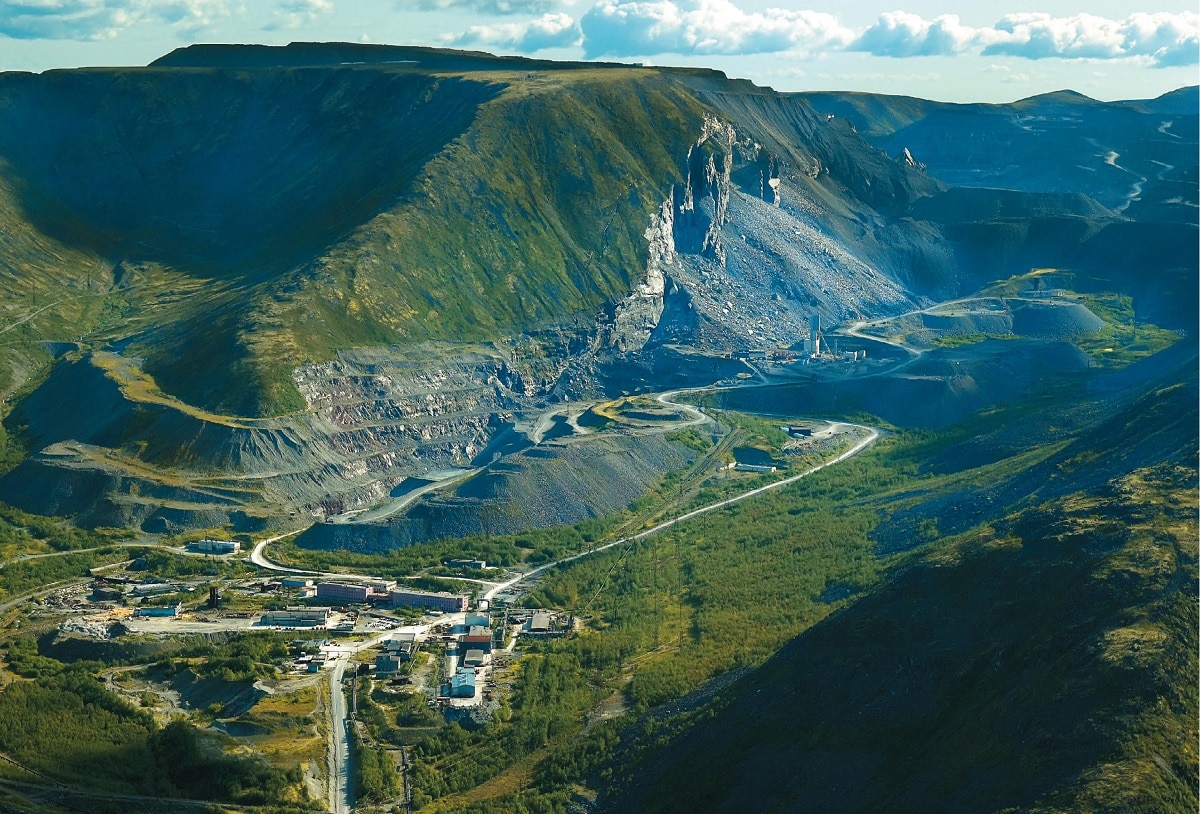 Environmental programme
GOALS TO 2025
Reducing unit pollutant emissions by
(to 0.996 kg/t for end and semi-finished products)
Reducing unit GHG emissions by
(to 142 kg of СО2 equivalent per tonne of end and semi-finished products)
Reducing unit effluents by
(to 4.8 m3/t for end and semi-finished products)
Increasing the share of recycled and decontaminated hazard class 1–4 waste to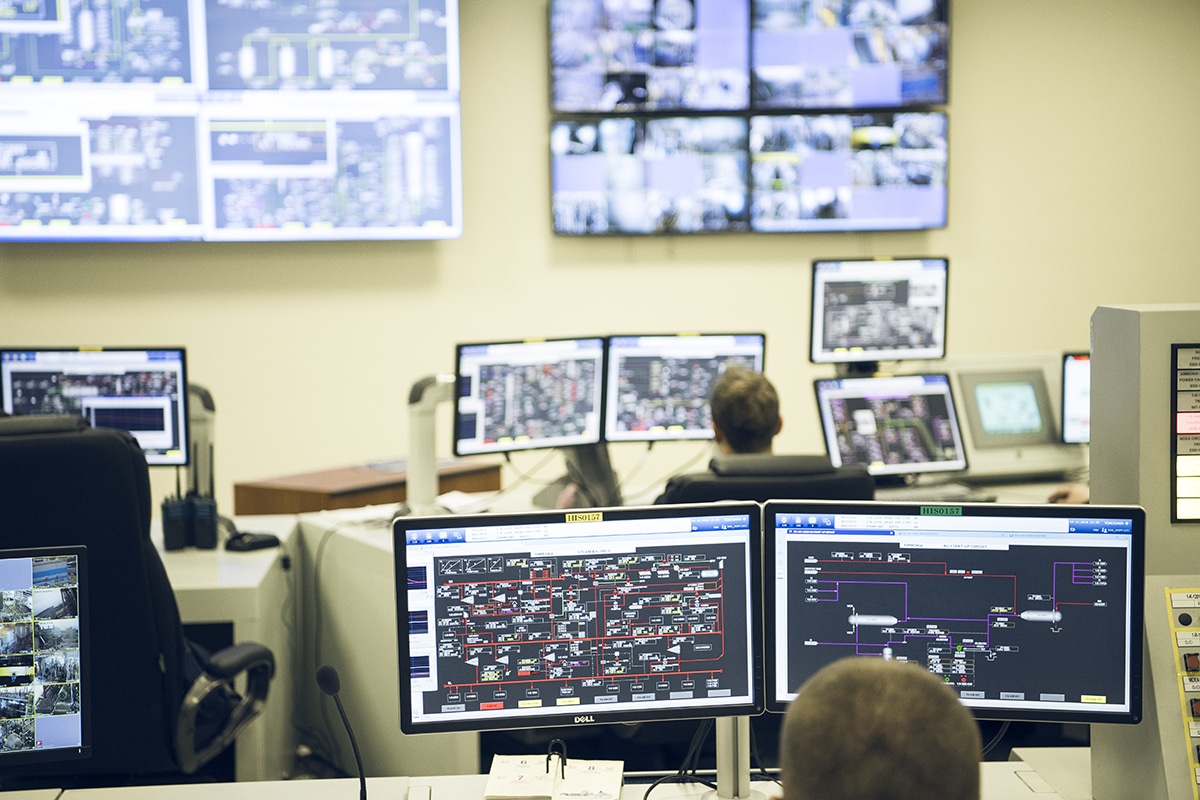 Personnel development programme
GOALS TO 2025
Raising employee satisfaction and loyalty to
Increasing the average annual number of training hours per employee by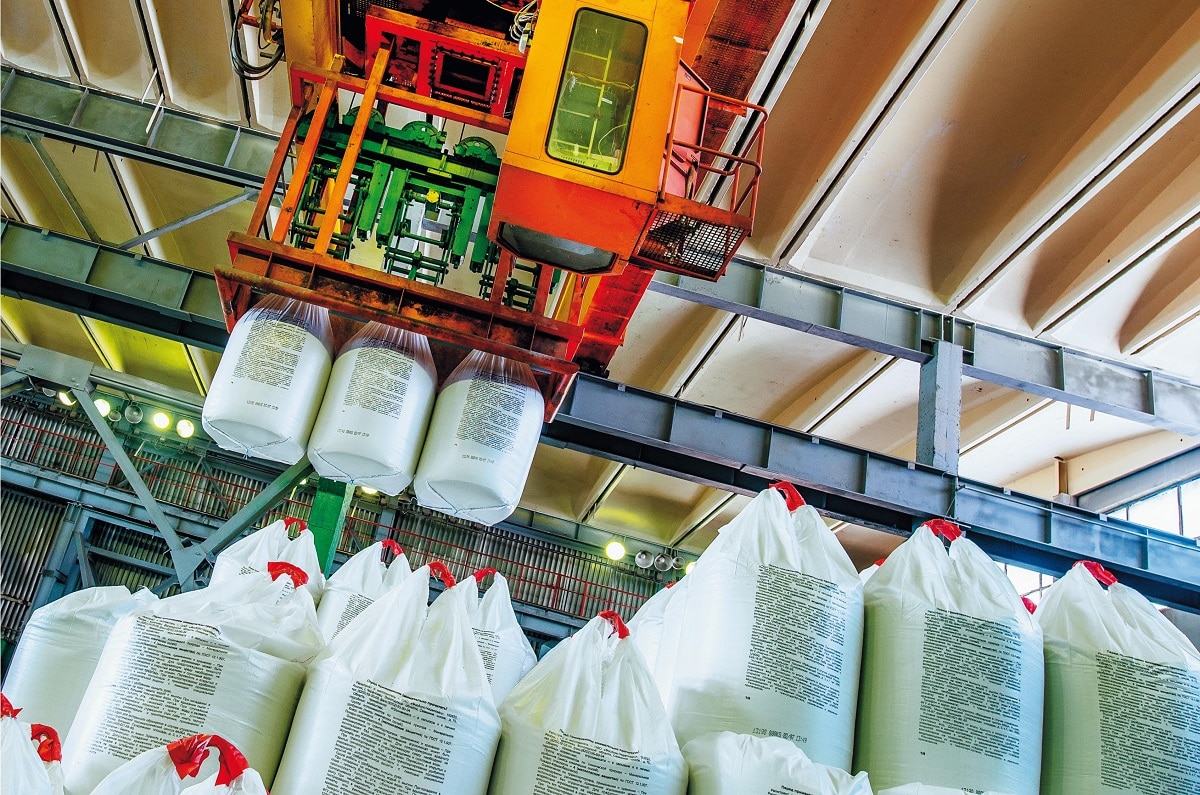 Health and safety
GOALS TO 2025
Reducing workplace injuries by
annually
Reducing the number of incidents by
each year
Improving health and safety management system and culture