People development
Incentives and rewards
Our robust system of rewards is aligned with the Company's performance and motivates all employees to improve their performance in order to achieve our business goals.
It ensures:
decent pay;
implementation of incentive programmes using a transparent system of KPIs to calculate managerial rewards;
implementation of incentive programmes for blue-collar target delivery;
availability of financial and non-financial rewards;
better quality of life and more creative opportunities for employees along with development of urban communities across the Company's footprint,
availability of benefits for certain employee categories;
adherence to global best practices on benefit packages.
GRI: 202-1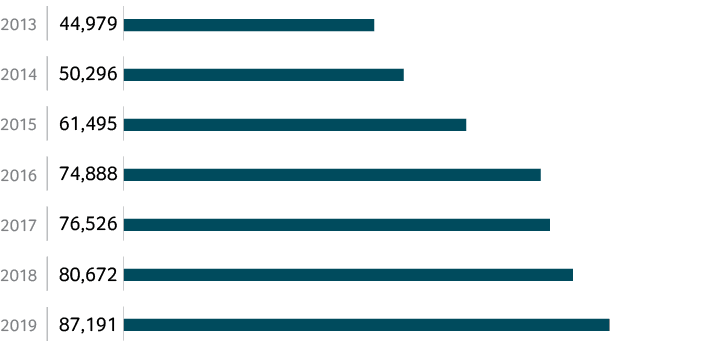 Ratios between the standard entry-level wage and the established minimum wage in the Company's primary regions of operation, including gender differentiation
| Region | Men | Women |
| --- | --- | --- |
| Saratov region | 1.84 | 1.82 |
| Murmansk region | 1.31 | 1.21 |
| Moscow region | 4.31 | 3.36 |
| Leningrad region | 2.13 | 2.23 |
| Vologda region | 1.90 | 1.59 |
GRI: 202-2, 103
The Company's key (significant) regions of operation are the Murmansk, Vologda, Leningrad and Saratov regions. Our aim is to work in line with their interests. As a major contributor to the local economies and one of the largest taxpayers in these regions, PhosAgro makes a significant impact on their social development, while also helping to preserve their environment.